Local Remittance
A money transfer service across Myanmar with transfer fees starting at 300 Kyats and up to 1,000,000 Kyats per service. The service is available from every TrueMoney's Agent Shop. According to the Central Bank's approval for the COVID-19 period, the maximum amount of 1,000,000 kyats can be transferred with one NRC No: and you can transfer up to 5,000,000 Kyats per day. It will be available within the Central Bank's limited time and will be notified of any changes.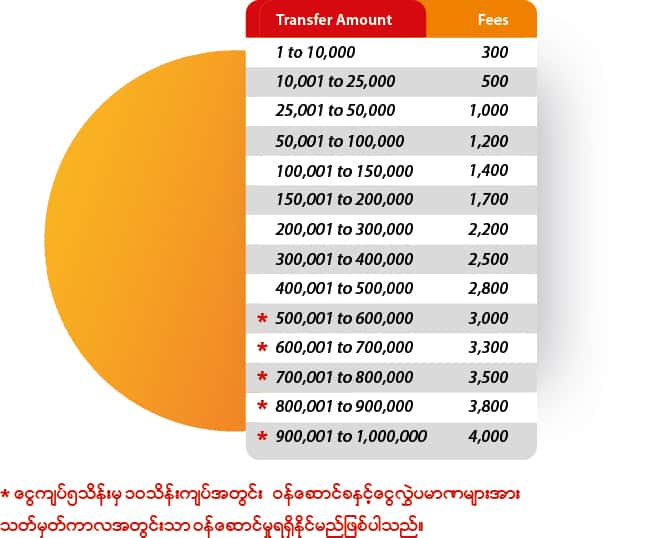 International Remittance
We are providing special services for Myanmar people in Thailand and Korea to transfer money to Myanmar. Only these countries can transfer money to Myanmar and the transfer fee is free. If you want to withdraw money in Myanmar, you can register at any TrueMoney store nearby. It can be easily and quickly cash-out by password.