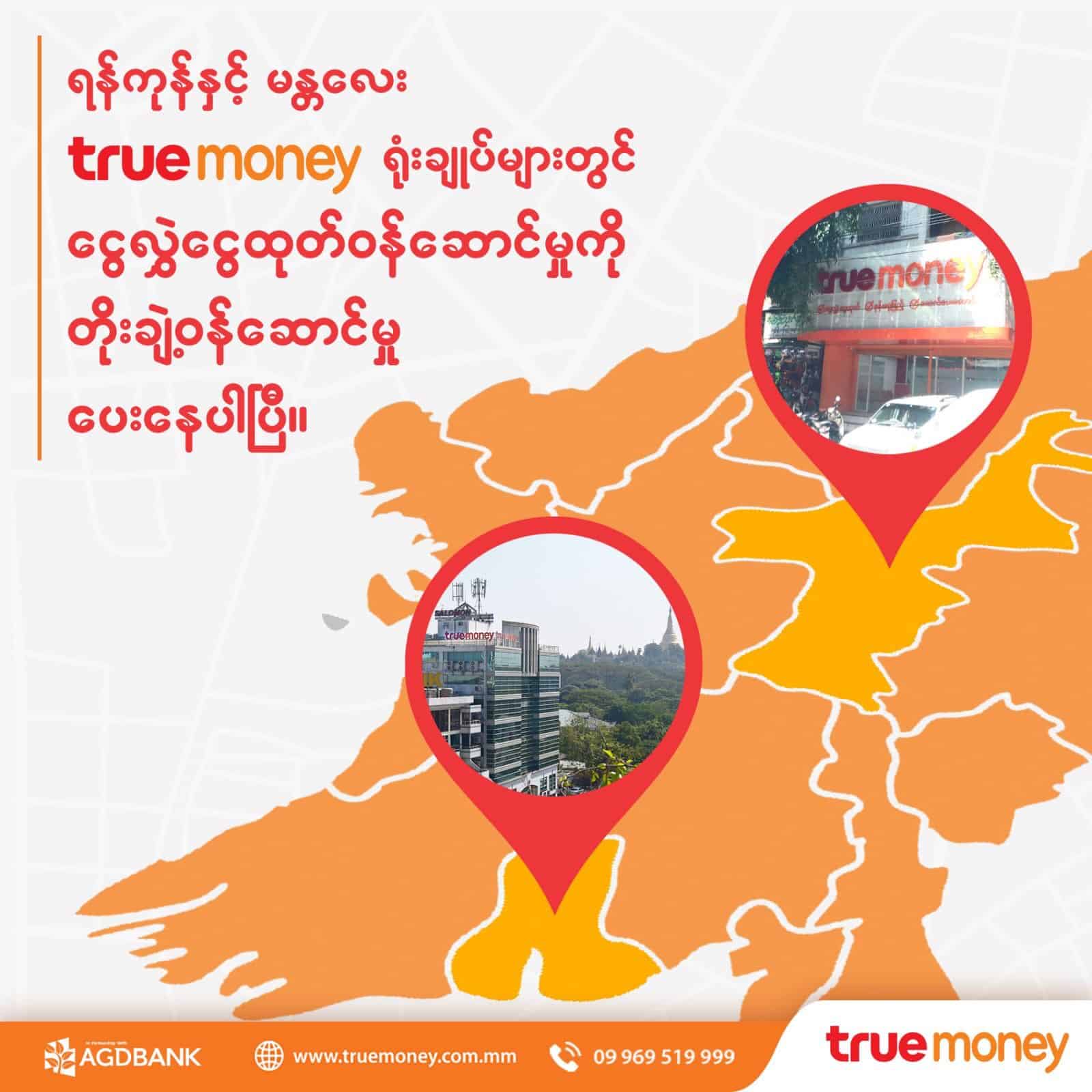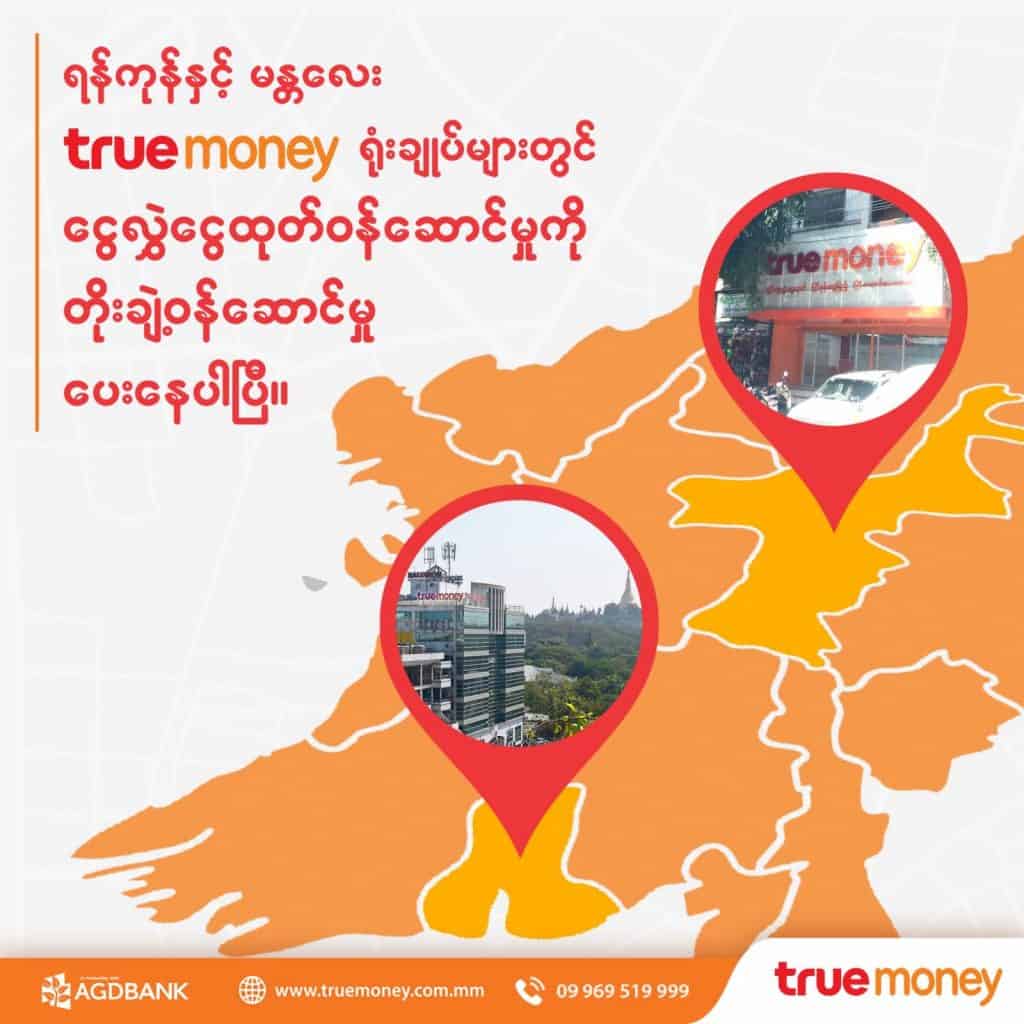 Cash-In and Cash-Out services are now available at TrueMoney head offices
News
26 May, 2021
Up to 200,000 Kyats guarantee Domestic Remittance services and Unlimited Cash-Out Service for International Remittances are now available at TrueMoney head offices in Yangon and Mandalay to solve current money transfer problems.
We will try our best to facilitate the amount of 200,000 kyats and above for Domestic Remittance services.
Yangon –
No. (224 / A), (1st) + (4th) Floor, SBC Tower (near U Wisara traffic light); U Wisara Road, Bahan Township, Yangon
Phone: 09969519999
Hours: 10am to 2pm
Day: Monday to Friday (business days only)
Mandalay –
26th Street (83 x 84) Across the street. AungMyayTharSan Township, Mandalay
Phone: 09750210230
Hours: 10am to 3pm
Day: Monday to Saturday (business days only)
In addition, you can get 'free' door-to-door money transfer service in many townships. For more information, please call 09969519999.